'TEEN ANGELS' ARTIST DAVID HOLLAND - AN ICON OF CHICANO ART PASSES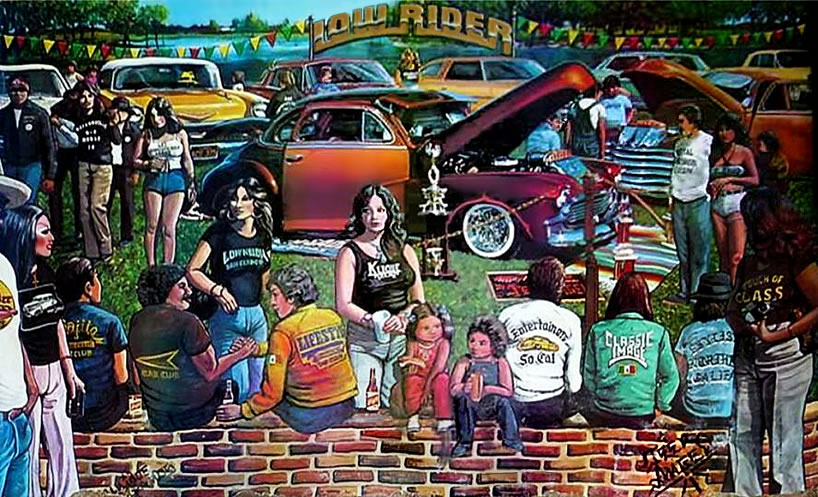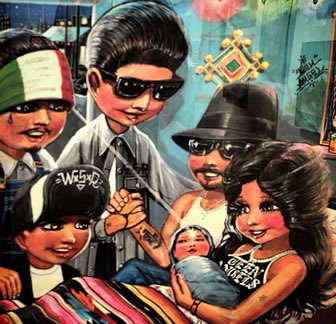 Artist Richard Castor is one of the successors of TEEN ANGEL, and is the art director of TEEN ANGELS magazine. Teen Angel died last weekend. Here please find Richard's obituary and tribute to his friend and mentor.
This past weekend a friend and I were in Arizona selling T-shirts and TEEN ANGELS MAGAZINES. About 2 years ago, I began building and working on the magazine along with the sons of TEEN ANGEL. We had a successful weekend promoting to youngsters, and making veteranos reminisce about the good old days they spent with the magazine. People became followers once again, or for the first time. The hard work was paying off. At the end of the weekend, we received the News that TEEN ANGEL, the founder of the magazine had passed on. Many close to him knew he was in his last days, but the news still came much too soon.
TEEN ANGEL was a legend. An artist and pioneer, and founder of TEEN ANGELS MAGAZINE. Many are unaware of the impact and influence this one man had in the lowrider and the kustom communities, not to mention the people of the Varrios across the Southwest. His influence today has even stretched out to parts of the East Coast, Japan and Europe.
Many who do not yet know of TEEN ANGEL will know soon through the incredible art he has done through his life. His art was second to none, covering imagery of life in the Varrio. Unlike an artist who painted imagery from past generations, TEEN ANGEL lived the life he painted. Scenes of cruising, car shows, life in the city, Love, and family events, were just some of the scenes he portrayed. But TEEN ANGEL was more than just lowriders and Varrio life. He also created traditional Mexican scenes and characters, along with many other hobbies and interests. The thing about his artwork was his amazing attention to detail. There are often multiple things going on in one scene, and you can always find something new within the artwork. It all started was at his parents' restaurant when he was a child.
TEEN ANGEL grew up seeing a lot of Mexican-style murals. These murals also had a lot of detail in them, and that caught his eye. When he got older he began to get into the Kustom car scene. He painted murals on garages, buildings, and...
---