DO MY COMMUNITIES WANT ME? NAVIGATING A MIXED ASIAN-LATINO IDENTITY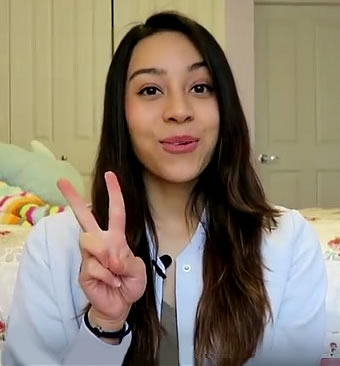 "What are you?" "Colombian and Chinese." "Really?"
It's another day of meeting someone and gritting my teeth in preparation of facing more and increasingly intrusive questions about my family and identity, before the inevitable test to somehow prove my identity as real. I don't go on the defensive like I used to. I've grown proud of being mixed race throughout the years, but still always feel slightly nervous before I reveal my identity.
Despite my progress over the years, I've always struggled to push through the more vicious comments thrown my way, and unfortunately they're not always from white people.
I'm Latina and Asian — mixed race from birth. When I first moved back to the United States after living abroad for a few years soon after I was born, I moved to a white suburb. This was my first experience with race in the United States. I would come home near tears because my hair was different, my skin was brown, my double eyelids didn't look quite right — anything that separated me visually from the rest of my class. I would go out of my way to hide my racial identity, and try to pass as white for as long as I could, whether that meant wearing foundation that was a shade or two lighter, trying to tape the corners of my eyelids, or straightening my hair.
When that would always eventually fail, I would do everything to deny being mixed race...