POLICE REPORT : EL PASO MASS MURDERER CONFESSES TO TARGETING MEXICANS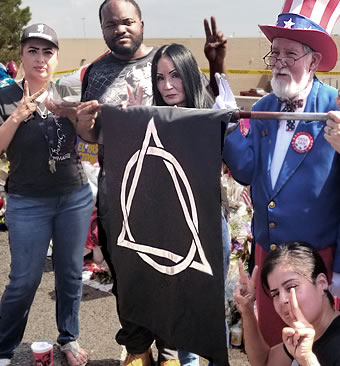 After waiving his Miranda rights, the suspect said he had used an AK-47-style rifle to carry out the killings, according to an affidavit.
The suspect in the El Paso shooting stepped out of a vehicle with hands up and declared "I'm the shooter" when he was arrested minutes after the massacre at a Walmart that killed 22 people, the police said in an affidavit filed Friday.
The suspect, Patrick W. Crusius, 21, who is white, also divulged to the police that he had targeted Mexicans, according to the document, written by Detective Adrian Garcia of the El Paso Police Department.
While responding to reports of an active shooter on Saturday morning, the document said, rangers with the Texas Department of Public Safety saw a vehicle stop at an intersection near the Walmart. It said a man exited the vehicle and admitted opening fire on customers and employees in the store.
After waiving his Miranda rights, Mr. Crusius said he had used an AK-47-style rifle and brought multiple magazines with him from Allen, Tex., to carry out the killings, Detective Garcia wrote. Mr. Crusius' mother had called the Allen Police Department in the weeks before the shooting, asking whether her son was mature enough to handle the rifle he had recently ordered.
The authorities have said that the gunman wrote a four-page manifesto that said he was carrying out the attack in...