ALFONSO CUARÓN WINS TWO OSCARS & BECOMES FIRST LATINO TO EARN PRESTIGIOUS BEST DIRECTOR AWARD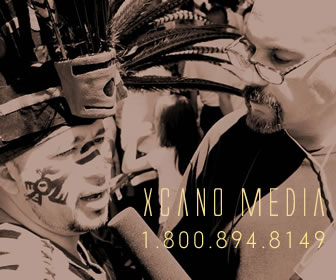 HOLLYWOOD - It was beginning to look like another one of those Tinsel Town nights when Latinos are thinking: Will one of us ever make it to the stage? Or, will we continue to be ignored? Then, during an unconventional skit pulled-off by the wonderful hosting of Ellen Degeneres, the pizza guy showed up. Surely, he must be a Latino many thought. We're in L.A. and he's the guy that's serving the food to all of these celebrities in the real. I later learned he's a Russian. Oh well.
Meanwhile, with the show progressing and the uncertainty of a Latino having yet to make the stage (alongside this apparently steep assembly of white and black artists - only), we finally got the appearance of our first Hispanic representation for the night in the form of a striking beautiful actress named - Penelope Cruz. Or, is it Salma Hayek? It looked like Penelope. But then in a quick Instagram message immediatley sent worldwide by the Academy, they wrongly identified Penelope as Salma. Easy mistake I suppose. As, the air was already filled with 'Mexicans-on-the-brain' in a heavy anticipation to see whether or not Mexico's newest great master filmmaker, Alfonso Cuarón, would win the highly coveted Best Director Award. It was highly ironic to see a Spaniard being identified as a Mexican nonetheless, when so many times in everyday life it's the not-so-proud among us that try to identify and pass-off as the other way around. Not tonight though. Tonight was a night for great Mexican pride. He won!
Alfonso Cuarón won the Best Director Award for his gritty space adventure 'Gravity', starring Sandra Bullock and George Clooney. Alfonso was considered a favorite going into tonight's show having already taking the top director wink at the Directors Guild Awards, the Golden Globe Awards, and the BAFTAs, among many others. In addition to his winning the Best Director Oscar, this was preceeded by 'Gravity' also winning for Best Editing at the 86th Annual Academy Award (sharing the latter award with fellow British-based film editor Mark Sanger).
At 52, Alfonso Cuarón Orozco becomes the first Latino director to take the top filmmaking prize. He's the fourth Latin American to be nominated for an Oscar in the Best Directory category following: Héctor Eduardo Babenco (Argentine-born Brazilian) for 'Kiss of the Spider Woman' in 1986; Fernando Meirelles (Brazilian) for 'City of God' in 2004; and Alejandro González Iñárritu (Mexican) for 'Babel' in 2007.
ALFONSO CUARÓN TOOK A LONG JOURNEY BEFORE WINNING HOLLYWOOD'S MOST PRESTIGIOUS AWARD
Before 'Gravity', Cuarón also had four prior Oscar nominations from two other critically acclaimed films: Best Adapted Screenplay, Best Cinematography, and Best Film Editing for the dystopia thriller 'Children of Men' in 2007; and Best Original Screenplay for the coming-of-age drama 'Y Tu Mamá También' in 2001. In total, Gravity earned 10 nominations at this year's Academy Awards. A slew of technical accolades were given for this effects-heavy production, a Best Actress nomination for Sandra Bullock, and a legitimate shot at the Best Picture Award.
Alfonso had not made a movie since 'Children of Men' waiting eight years for the financing and technological issues to be sorted out on 'Gravity'. As he took the stage, he acknowledged the years it took to make the movie, saying "For a lot of these people [who worked on the film], the transformation was wisdom. For me, it was the color of my hair." He also thanked the "wise guys" at Warner Bros (both the past and present executives who had championed the film) which got quite a bit of the chuckle from the gathered audience of celebrities.
Who says that Mexicans or men over 50 can't direct? Here's hoping for much more of the old grey hairs from Raza in Hollywood's future...
ADDITIONAL HOLLYWOOD REPORTS ON THE MAKING OF 'GRAVITY' - WINNER OF 7 ACADEMY AWARDS
---
Darwin, philosophy, 'Lost in Space.' The DGA-winning filmmaker talks about early influences, many of which resurface in the emotional core of 'Gravity' in a Q&A with Variety's Tim Gray. - Q: Growing up, did you watch much TV? A: All day long, television and movies. I loved 'Lost in Space,' 'Gilligan's Island,' 'Mr. Ed'.. And in Mexico.. these were blended with Japanese anime..." -- Read the full Variety article: (click here)
---
Director Alfonso Cuaron digs into the groundbreaking visual effects of the awards contender, while cinematographer Emmanuel Lubezki says of the risky project: "It was going to be incredibly complicated, and he didn't have an answer."... -- Read the full THR article: (click here)
---
Most movies that break out of the pack, with their own special blend of technique and vision, can be said to defy categories. But Alfonso Cuarón's Gravity, which drew massive audiences this weekend and, I suspect..." -- Read the full Entertainment Weekly article: (click here)