CHICANO ART CONTINUES TO INFLUENCE MODERN SOCIAL MOVEMENTS & MORE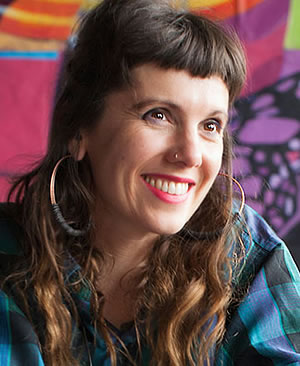 There are very few things more special than art. Like the eyes of a newborn when first opened to a room, art can capture the times of our life. Art can change the world...
A History of Mexican Americans Leading the Way on Modern Thought and Art
In 1990, the first symbol representing the unification of all humanity was registered with the U.S. Copyright Office. It was designed from the Chicano graffiti commonly seen in the barrios of California and was originally known as "el símbolo de La Raza." Shortly thereafter, it became known as the "unity symbol" and was heavily used throughout the 1990s and 2000s to propel a modern movement started by Chicano youth in the streets of Los Angeles promoting "peace through unity" in the inner city neighborhoods and beyond. ( Read more on this topic at: Raza Unida )
Today, thirty years later, in the same way that these young Chicanos influenced the creation of our modern day Unity Movement (i.e. the push for harmony amongst people of diverse backgrounds), Chicano mural art and the strong traditions of social activism often associated with it are still affecting society in similar ways.
Greta McLain is a white woman who grew up with a deep appreciation for Chicano art. As a child, she studied Spanish. Eventually, she made her way from Minnesota to California specifically to learn about the techniques and ideologies of the Chicano mural art tradition. Under Professor Malaquías Montoya, a major figure in the Chicano Art Movement, she learned about the importance of Chicano murals and their tremendous influence on the local and greater political atmosphere of their times.
Regarding Professor Montoya and her devoted connection to him, McLain stated, "He changed my life... I'm so proud to be his former student and do the work I get to do." In tune with her teachings on the traditions of Chicano mural art activism, she further expressed how "He told me to first go to my community and do community work where I'm from, lifting and luchando (fighting for justice) through art."
George Floyd Memorial Mural Exemplifies The Best Of Both Chicano Mural And Unity Art Movements
Last May, the world was horrified to witness the unjustified and video recorded death of George Floyd in Greta McLains hometown of Minneapolis. In keeping with the traditions of Chicano art which seek to voice a need for social justice through murals, McLain quickly organized for the creation of a memorial mural at the street corner where Floyd was killed. Along with a culturally mixed assembly of fellow muralists, Cadex Herrera and Xena Goldman, together they created a powerful mural that utilizes some of the Principles of Unity Art often seen in many artworks created in support of the Unity Movement, namely: balance; harmony; and the active participation and/or fusion of diverse cultures. In the weeks following his death, the George Floyd mural went viral online helping to exponentially expose the Black Lives Matter Movement, which resulted in protests being seen throughout the world. McLain has murals across the U.S. and Latin America, but the majority of her work is seen locally in the neighborhoods in Minneapolis with over 30 murals in schools, community centers, and local businesses. To learn more about the worldwide Unity Movement and the Unity Arts Program, contact Unity International using this link.