LATINA LONGEVITY IS REAL - BUT IT CAN BRING HEALTH & FINANCIAL CHALLENGES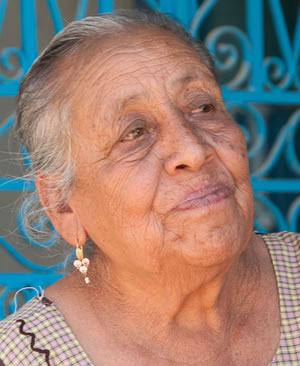 "Living a long life can be a double-edged sword — great if you're healthy, but less of a blessing if you are ailing," an expert says.
LOS ANGELES — A half dozen students, most of them Latinas in their late 40s to their late 80s, gather in a Los Angeles park gym to warm up, stretch, swing their arms, march in place, kickbox, throw punches and side shuffle while intermittently stopping to take their heart rates.
"Latinas don't take time for ourselves," Marta Lorenz, 50, of East Los Angeles said in Spanish after class. "We always want to take care of everyone else. I've learned that we have to take care of ourselves. If we don't, how will we take care of others?"
Statistically, U.S. Latinas can expect a long life. At 84 years, Latina life expectancy is second only to Asian American women (85.8 years) and it's tied with Asian American men. But experts point out that a longer life can bring health and financial challenges, and Latinas tend to be poorer and rely heavily on Social Security for their retirement income. Moreover, Latinas, like Hispanics as a whole, have much higher rates of diseases such as diabetes and Alzheimer's.
"Latinas and the Latino community are facing a perfect storm in terms of social and demographic trends," said Fernando Torres-Gil, a professor and director of the Luskin Center for Policy Research on Aging at the University of California, Los Angeles.