PHOTOS BY GEORGE RODRIGUEZ CAPTURE ENERGY OF THE CHICANO MOVEMENT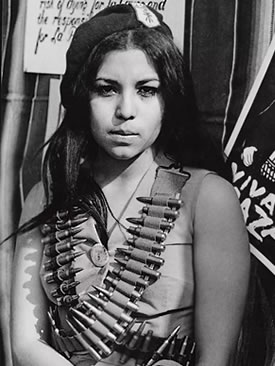 For photographer George Rodriguez, Los Angeles is more than the place he was born and raised — LA is a cultural mecca where Chicanos, or Mexican Americans, have mobilized their community to effect change and preserve their cultural heritage.
While known for his iconic images of Michael Jackson, Frank Sinatra, and Marilyn Monroe, the photographer has a new book, Double Vision: The Photography of George Rodriguez, that revisits his pictures of the Chicano movement of the 1960s and '70s, which sought rights for migrant farm workers, voter and education reforms, and the restoration of land grants.
Here, Rodriguez shares with BuzzFeed News a selection of images and captions from the book, as well as his reflections on personal experiences in the Chicano movement.
In my eyes, the Chicano movement in Los Angles was triggered by the 1970 Moratorium march against the Vietnam War. That was really the event that brought together and mobilized a lot of young Mexican Americans in Los Angeles.
For me personally, I gravitated towards this movement because I was a big fan of the Life magazine photographers. I would cut out photographs that I admired from their magazines and, coincidently, most of those images were depicting the African American experience. Unconsciously, that's what I wanted to do with the Chicano movement because I knew there was so much going on. I saw that there was an opportunity for challenging photographs to be made, and I wanted to document what was going on for people who weren't there — the marches, the walkouts, the...